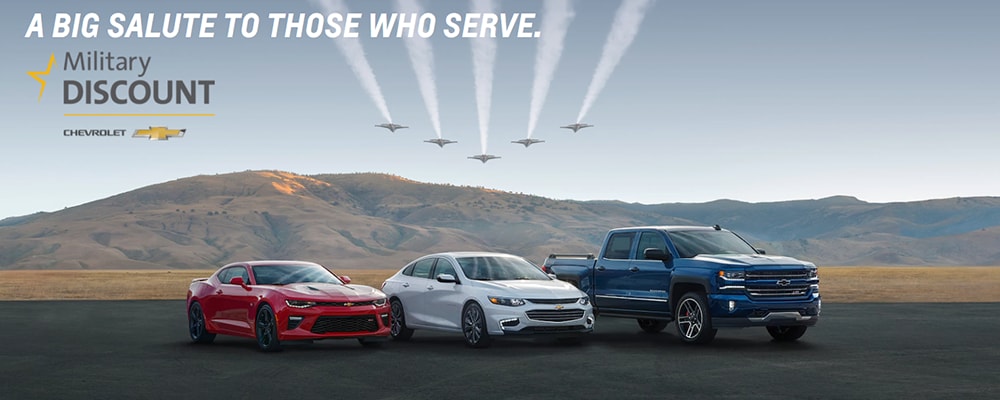 BRADLEY CHEVROLET OF PARKER MILITARY PROGRAM IN PARKER
Military Appreciation Offer: $500 Bonus Cash!
This special offer is for those who've risked their lives defending us. If you're Active, Active Reserved, Retired Military, Retired Military Reserve or are an honorably discharged veteran within 12 months of discharged date, you're eligible for up to $500 Military Bonus Cash under our Military Incentive program. Offer applies to purchases and leases on all new Chevy brand vehicles.
Our Chevrolet dealership in Parker is the best source for information about incentives. Please note: we may contact you about the vehicle that you have expressed interest in to provide details about pricing, availability and applicable incentives.
Chevrolet and its dealers are proud to extend our military discount to Active Duty members, Reservists, National Guard members, Veterans within three years of discharge date and Retirees - including spouses or designated household members - of the U.S. Army, Navy, Air Force, Marine Corps and Coast Guard.†
If you have any questions, please contact us at 844-369-5942 or stop by our convenient location at 2500 S. Industrial Park Pl. Parker AZ 85344 US in La Paz County to speak with a customer service representative to accommodate you.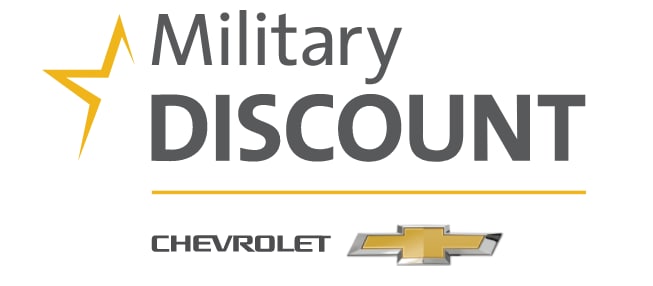 Get your discount code authorization.

Visit Bradley Chevrolet of Parker in Parker and drive home your new Chevy vehicle.
SUPPORTING YOUR COURAGE
In addition to offering the Military Program Discount, we are proud to support service members and their families in a variety of ways. From athletic programs for wounded veterans to partnerships with nonprofit military organizations and more, our Chevrolet dealership near Blyth is honored to give back to the men and women who protect our country.
ACHILLES FREEDOM TEAM OF WOUNDED VETERANS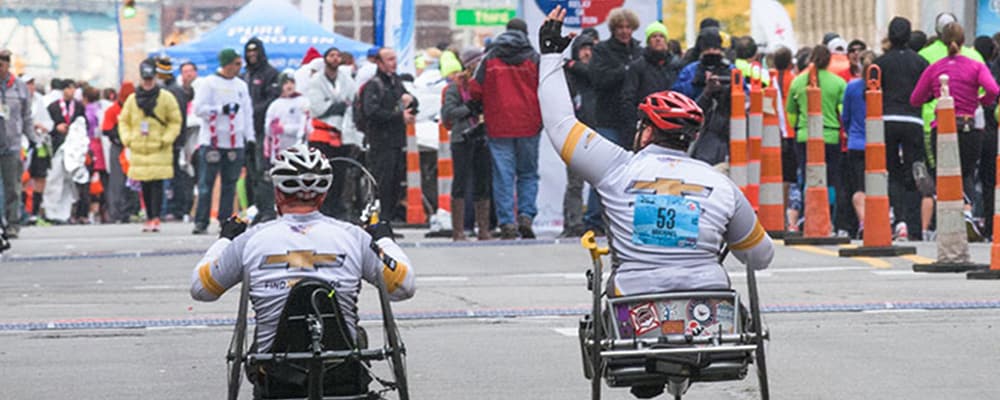 MARATHON RIDERS
The Achilles Freedom Team of Wounded Veterans comprises athletes who have overcome life-changing injuries by competing in various marathons across the country. Their competitive spirit was captured at the Detroit Free Press/Talmer Bank International Marathon, where each cyclist showed their skill, strength, dedication and determination.
ENGINEERING A BETTER HANDCYCLE
Chevy engineers partnered with students from Michigan Technological University to develop a more efficient handcycle for the Achilles Freedom Team. "Wings of Angels," an award-winning documentary narrated by Gary Sinise, portrays the partnership and follows the lives of two wounded veterans who find renewed confidence with the Achilles Freedom Team.
HOW YOU CAN DONATE
Your support and generosity play a major role in helping these athletes move forward. There are many ways to help - from individual donations to corporate sponsorships. You can even purchase an entire handcycle to be used by an Achilles athlete in competition for just $3,500.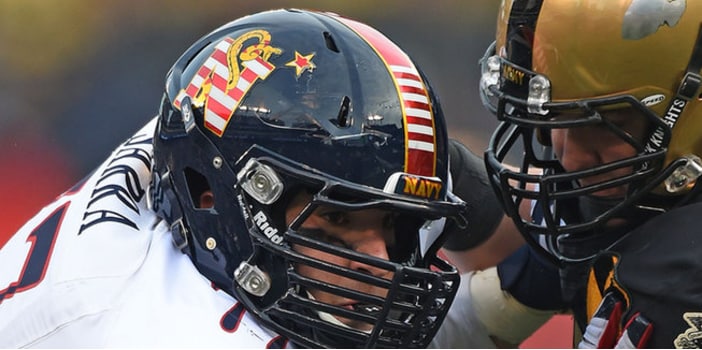 Army Vs. Navy Football Game
Chevrolet has been the Official Vehicle of America's Game since 2010. One of college football's biggest rivalry, this historic gridiron matchup pits the U.S. Naval Academy Midshipmen against the U.S. Military Academy Black Knights.
Source: Chevrolet.com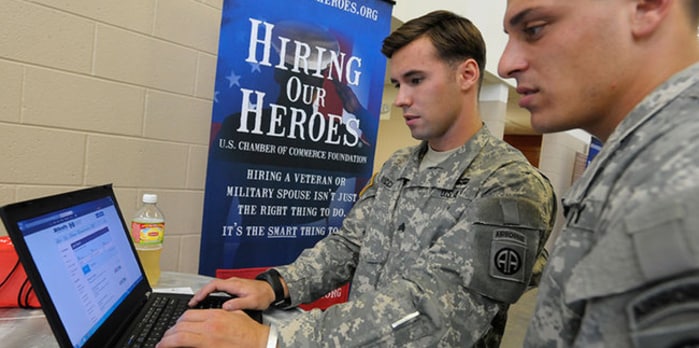 Hiring Our Heroes
GM is a leading corporate partner of the U.S. Chamber of Commerce's Hiring Our Heroes Program, which has helped find jobs for more than 500,000 veterans since its inception in 2012. As a member of the Hiring Our Heroes Veteran Employment Advisory Council, GM has joined more than 30 leading companies to organize hundreds of job fairs across the country, as well as U.S. bases in Germany, Italy and Japan.
Source: Chevrolet.com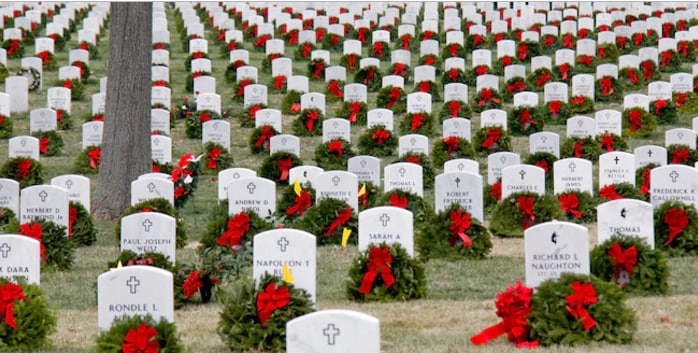 Wreaths Across America
Chevrolet is proud to partner with Wreaths Across America, an organization that's dedicated to remembering our fallen heroes and honoring those who serve. Their mission is carried out in part through wreath layings at over 1,200 cemeteries, including Arlington National Cemetery, which has a goal of laying roughly 250,000 wreaths this year. Chevrolet is donating 4,000 wreaths and providing 12 vehicles to support a weeklong Veterans Parade from Maine to Arlington, Virginia.
Source: Chevrolet.com